Level 3 Emergency First Responders
The QA Level 3 Award for Emergency First Responders (RQF) is a regulated qualification. The course provides learners with the initial prehospital care skills to deal with emergency or life-threatening incidents before the arrival of a clinician.
Duration: 5 Day
Cost: £395 Per Person
Location:
Book Now
Overview
The 5 day QNUK Level 3 Award for Emergency First Responders (RQF) is an advanced First Aid course that is designed to advance the level of First Aid knowledge and combines theory with live practical scenarios.
This is a regulated and nationally recognised qualification that has been specifically designed for those who are likely to be the first to be responding to an emergency incident so that they can stabilise the casualty pending the arrival of a clinician.
Successful candidates will gain the necessary knowledge and skills required to deal with a range of pre-hospital care emergencies, such as: managing a patient's airways, dealing with catastrophic bleeding and managing major illnesses.
This qualification is also ideal for those seeking to develop their skills in order to progress into other areas of pre-hospital emergency care, such as:
Close Protection Operatives
Emergency Services
Cabin Crew
Film Crews
Industrial First Aiders
What's Covered
Roles and responsibilities of a first responder
The management of catastrophic bleeding
Shock
Scene management & patient assessment
Principles of manual handling
Airway management (including adjuncts)
CPR
Basic and Intermediate life support including AED
Paediatric life support
The recognition features of Sepsis
Emergency oxygen adult
Assisting the healthcare professional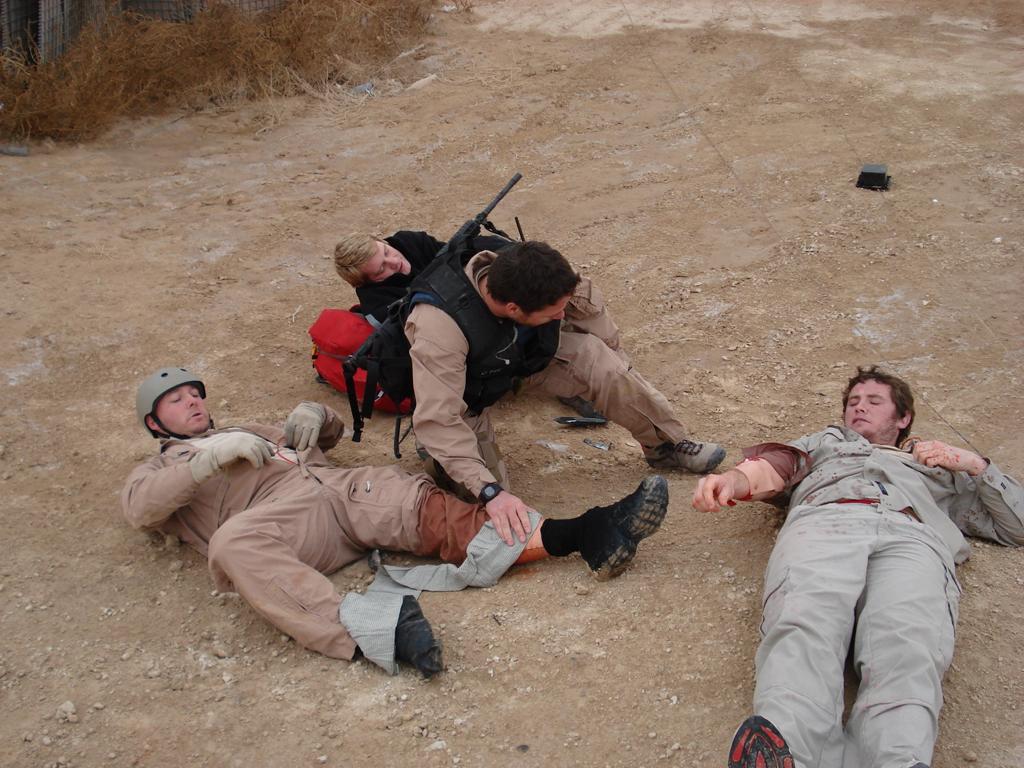 Dates Available
To secure your place on one of our courses we require a 25% deposit which will be taken at the time of booking. Once this is received you will be invoiced for the balance which must be paid at least 10 days before the course date.
We currently have no course dates booked at this time, you can still contact us to enquire when the next date will be or check back here soon.