The Soteria Training Centre
At our rural centre there is space & privacy to train and learn. On site there is a bright rustic classroom, training fields, circular driving routes, large open air courtyard, 40meter long indoor wash down training area, a range of buildings & an enclosed dark immersive room along with 5 undercover compartments for skill stations.
---
---
Our highly adaptable training facility is the perfect place to transport medics, first aiders, close protection operatives and corporate teams into the heart of emergency scenarios. With multiple training areas our centre can be adapted to meet most learning objectives.
In our simulation courtyard we use actors, prosthetics, vehicles, smoke bombs and much more to immerse the learner in the heat of the action. We can adapt our site easily to suit learner objectives, making our base camp a truly exciting place to train and learn. We can simulate stressful and chaotic emergency situations and by immersing the learner into realistic scenarios we can help them react in real time, kick in primal instincts and challenge perceptions.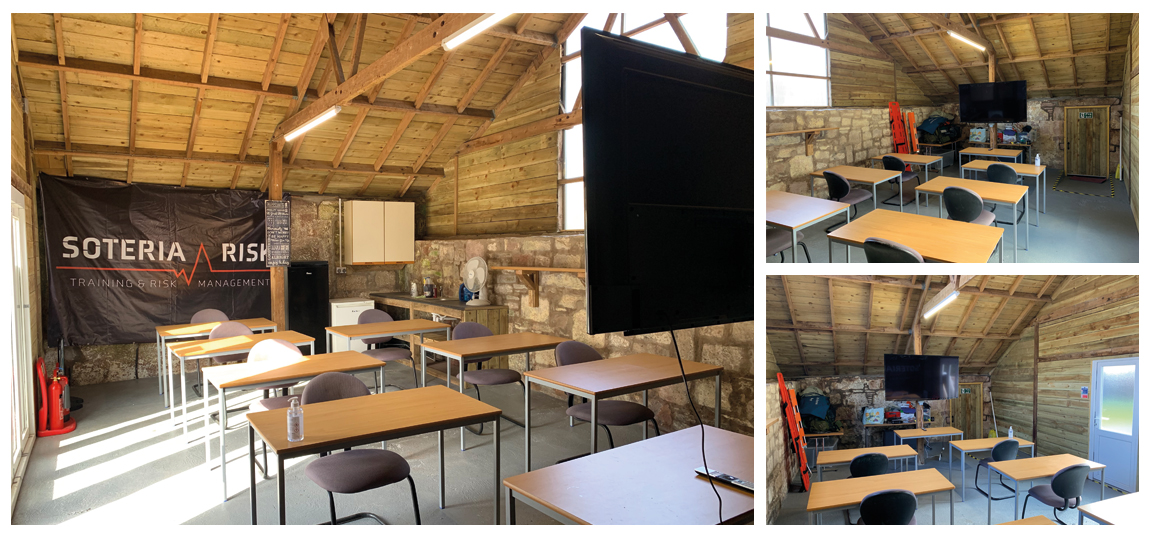 The layout of the farm allows for many entrance and exits into the facilitiy. This is particularly good for onsite Hostile Environment Awareness Training where we simulate check points and hostage scenarios.
There are many outdoor flat paddocks and grounds for walking drills and emergency simulation. Once outside of the training centre the quite lanes are ideal for vehicle drills and gaining access to challenging landscape. There is no better place to practice casualty evacuation in remote areas. This is perfect moulage country and also ideal for practicing orienteering and navigation skills.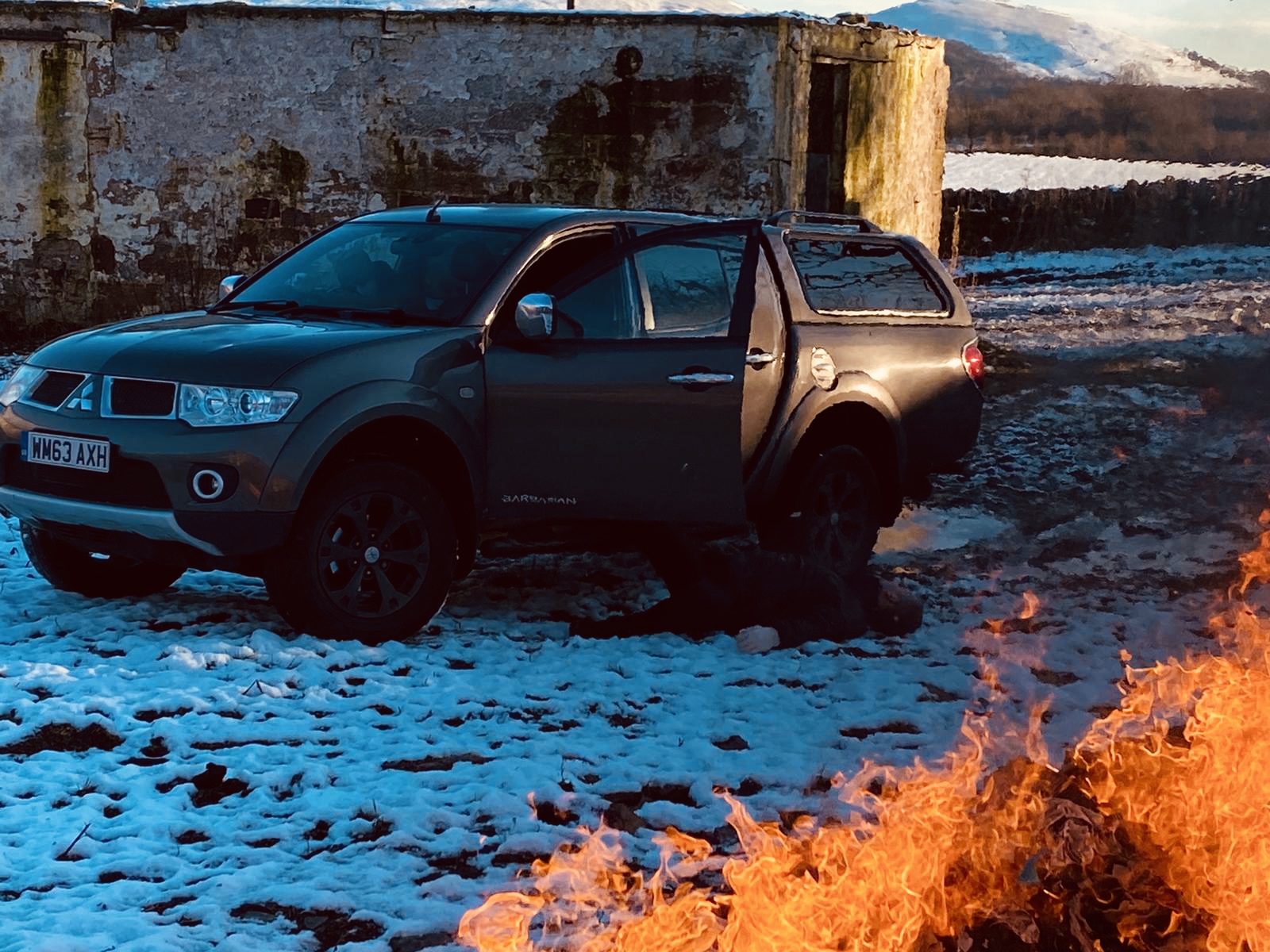 Our centre is ideally situated one hour south of Edingburgh & Glasgow & one hour north of Carlisle. It is an easy journey to the centre as we are only 14miles from the M74. We can arrange collection from Sanquhar train station (7 miles) for Learners who do not drive. Althout rural we are only 4 miles from the thriving dukedom town of Thornhill with hotels, B&Bs, restaurants, cafes, pubs and shops.
For courses with a duration longer than one day why not stay with us? Muiryhill Farm has several unique self-catering options. This is strictly on a first come, first served basis. See our Accommodation page for more information.
On down times there is plenty to keep you busy in the area and lots of outdoor recreational space at the farm. We encourage learners to light fire pits and have BBQs. From the farm door there are miles of cycling, hiking and mountain bike trails.