Close Protection Operative Course
The Soteria Risk Training Close Protection Course promises the best in CP training, using some of the most impressive training personnel on the circuit.
Duration: 17 Days
Cost: £2400 Per Person
Location: Muiry Hill Farm
Book Now
Overview
CLOSE PROTECTION
The QNUK Certificate for working as a Close Protection Operative within the Private Security Industry is ideal for anyone wishing to work as a Close Protection Operative as it provides the necessary skills and knowledge to apply for an SIA licence. This qualification is based on the SIAs 'Specifications for Learning and Qualifications for Close Protection Operatives.'
Soteria Risk Training's Close Protection Course will be delivered by some of the security industries top instructors from the British Special Forces (UKSF 22 SAS) and also from the Royal Military Police Close Protection Unit. Our instructors will transfer their knowledge from years at the top of their game, to enable learners to deal with high pressure & dangerous situations that can be a part of client protection.
Our private rural training grounds are ideal for drills and scenarios, with simulation buildings, skills stations and undercover work areas. Here you are not restricted to the confines of a hotel, town or city & learners have the space to make the most out of their course.
Under UK Regulations set out in the Private Security Industry Authority (SIA) Act 2001 it is a requirement that all individuals wishing to work in the private security industry hold a Close Protection Licence. To obtain this licence Close Protection Operatives must have attended an accredited Close Protection Level 3 course and they must hold a valid first aid/prehospital care certificate (such as a First Person on Scene (FPOS) or First Response Emergency Care (FREC) course) they must also pass a criminal background check.
Course Syllabus
The Soteria Risk Training Executive Close Protection Course is specifically designed from the UKSF Close Protection Course and delivered by our instructors extensive knowledge and experience in the Close Protection Industry. The course content consists of the following modules:
Roles and Responsibilities of the Close Protection Operative
Threat and Risk Assessment
Surveillance Awareness
Operational Planning
Law & Legislation
Interpersonal Skills
Close Protection Teamwork and Briefing
Conduct Reconnaissance
Close Protection Foot Drills
Route Selection
Close Protection Journey Management
Search Procedures
Incident Management
Venue Security
Vehicle Drills
Communication
Conflict Management
Unarmed/Close Quarter Combat
Course Assessment
The course is divided into 3 units and is assessed by the following methods:
Unit 1: Working as a Close Protection Operative
Externally set and externally assessed MCQ paper with 25 questions, 40 minute duration and a 70% pass mark. Externally set and internally assessed open response questions and internally set and internally assessed practical tasks.
Unit 2: Planning, Preparing and Supporting a Close Protection Operation
Externally set and externally assessed MCQ paper with 30 questions, 45 minute duration and a 70% pass mark. Externally set and internally assessed open response questions and internally set and internally assessed practical tasks.
Unit 3: Conflict Management within the Private Security Industry
Externally set and externally assessed MCQ paper with 20 questions, 30 minute duration, 70% pass mark.
Entry Requirements
To register for this qualification, candidates are required to meet the following entry requirements:
Age Ranges
All applicants must be aged 18+.
Language pre-requisite
Close Protection Operatives are likely during their work be required to make calls to the emergency services, communicate clearly with principal(s), the principal(s) family, business associates and the wider close protection team and support mechanisms – therefore it is essential that Close Protection Operatives are able to communicate clearly.
It is the centre's responsibility to ensure that each learner is sufficiently competent in the use of the English language. All assessments must be conducted in the medium of English, as appropriate. Centres must ensure that learners have sufficient reading, writing, speaking and listening language skills before putting the learners forward for assessment.
As a guide, learners should, as a minimum, have language skills equivalent to the following:
A B1 level qualification on the Home Office's list of recognised tests and qualifications
An ESOL qualification at (Level 1) on the Ofqual register register taken in England, Wales or Northern Ireland
An ESOL qualification at Scottish Credit and Qualifications Framework level 5 awarded by the Scottish Qualifications Authority (SQA) and taken in Scotland
Functional Skills Level 1 in English
SQA Core Skills in Communication at Scottish Credit and Qualifications Framework level 5
Essential Skills Wales Communication Level 1
Candidates must have or will be required to pass a Criminal Record check as per the guidelines from the SIA website. A reasonable level of fitness and health is required due to the physical nature of the course. It is also highly recommended that candidates hold a Full Driving Licence.
First-Aid Requirements
When applying for a close protection licence, candidates will be required to produce evidence that they have attained a recognised first-aid award. Candidates can obtain the relevant prehospital care course from Soteria Risk Training or must present their valid up to date certificates before the course commences. This is in addition to the minimum contact time of 139.5 hours of knowledge and practical skills training.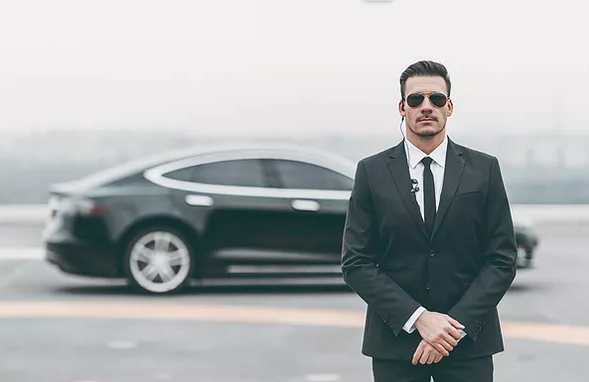 Dates Available
To secure your place on one of our courses we require a 25% deposit which will be taken at the time of booking. Once this is received you will be invoiced for the balance which must be paid at least 10 days before the course date.
We currently have no course dates booked at this time, you can still contact us to enquire when the next date will be or check back here soon.