Close Protection + FREC LEVEL 3 Combined
Combining our Close Protectinon Operative couse and FREC L3 prehospital care course to earn a Level 3 SIA license.
Duration: 22 days
Cost: £0 Per Person
Location: Muiry Hill Farm
Book Now
Overview
FREC + CLOSE PROTECTION OPERATIVE COURSE COMBINED
Combine our HABC accredited Level 3 Certificate for working as a Close Protection Operative with FREC Level 3 to achieve full compliance to obtain a Level 3 SIA license.
Both courses will be elivered by top instructors from the British Special Forces (UKSF 22 SAS) & the Royal Military Police (RMP) Close Protection Unit and specialist prehospital care trainers. FREC Level 3 is a highly recognised qualification in the security industry, as it challenges clinically, builds clinical knowledge and teaches learners to react in real time. We have skill stations, and a simulation courtyard where we will simulate emergency situations that the CP operative might face in their line of work, whilst dealing with a medical emergency.
Through transfer of knowledge from our highly experienced training personnel learners will aquire the skills and knowledge needed to protect clients in a variety of settings and how to become First Responders in emergency medical sitautions. This qualification is based on the SIAs 'Specifications for Learning and Qualifications for Close Protection Operatives.'Combine these two power house courses to take the next step in your security career.
FREC 3 requires a mandaroty 43 hours of contact learning time, delivered over 5 days. This has to take place before the 17 days Close Protection Course starts in order to reach compliance, assuming a level 3 prehospital care certification can't be produced.
You will need to do a minimum of 10 hours pre-course reading and there is a choice of two textbooks: Generic Core Material or Ambulance Care Essentials, both available from our awarding body Qualsafe or Amazon. Soteria Risk Training will send you an Ecopy of one of these manuals before the start of the course.
See both course specifications below
FREC Level 3 Course Specification
HABC Level 3 Working as a Close Protection Operative Course Specification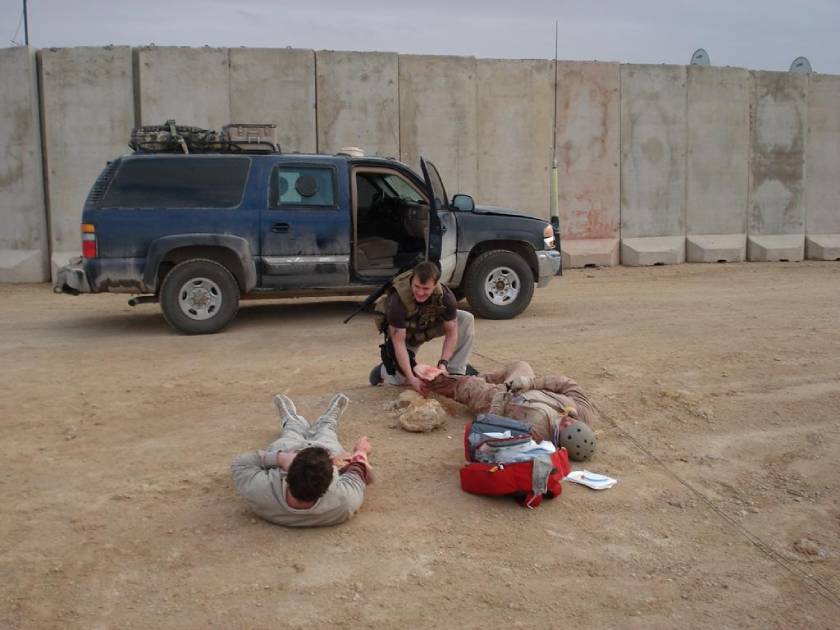 Dates Available
To secure your place on one of our courses we require a 25% deposit which will be taken at the time of booking. Once this is received you will be invoiced for the balance which must be paid at least 10 days before the course date.
We currently have no course dates booked at this time, you can still contact us to enquire when the next date will be or check back here soon.