FTACC - E- Emergency First Aid at Work
FTACC-E is a one day Emergency First Aid at Work course that uses a dynamic new way of assessment and delivery, we re-create site specific hazard & emergency scenarios, tailored to your business teaching learners through hands on scenario training.
Duration: 1 Day
Cost: £0 Per Person
Location:
Book Now
Overview
This one day Emergency First Aid at Work course is designed to work in a bespoke way for companies such as Farms, Equestrian Centres, Race yards, Schools and Colleges and many more industries. We re-enact hazards that are site specific to your premises. We use real actors to recreate emergency scenarios to turn your staff into confident first aiders.
Course prices vary from size of class and we can work to your training budget.
We inspire and teach learners through scenario-based training using live actors & fake blood to bring hazards & emergency situations to life so that your workforce is prepared to act in real time. Staff will love our courses and we guarantee they will be kept on their toes and not at all bored.
This first aid programme is delivered widely to the emergency services, the corporate sector and industry who are already adopting our new method of assessment, B.U.R.P.S.
Staff will get the handy TAG cards to take away with them for reference.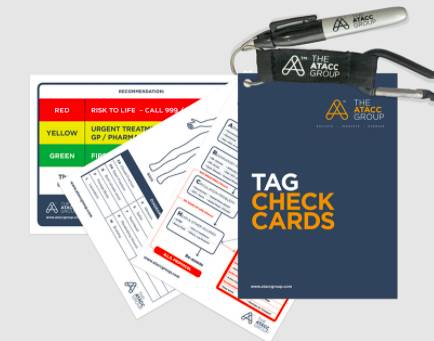 With a perfect blend of classroom sessions and practical interaction along with a simpler assessment method, our first aid programme promises to be informative, engaging and proven to empower responders in making an immediate difference.
FTACC-E Emergency First Aid at Work is a QNUK accredited course that meets the Faculty of Pre-hospital Care (FPHC), Pre-hospital Emergency Medicine (PHEM) guidelines level B of The Royal College of Surgeons Edinburgh and is equivalent to First Aid at Work (FAW)
The roles and responsibilities of an emergency first aider
Assessing an incident
Managing an unresponsive casualty
CPR and defibrillation
Recovery Position
Choking
Seizures
Shock
Wounds and bleeding
Catastrophic Bleeds
Minor injuries
Cuts, grazes and bruises
Minor burns and scalds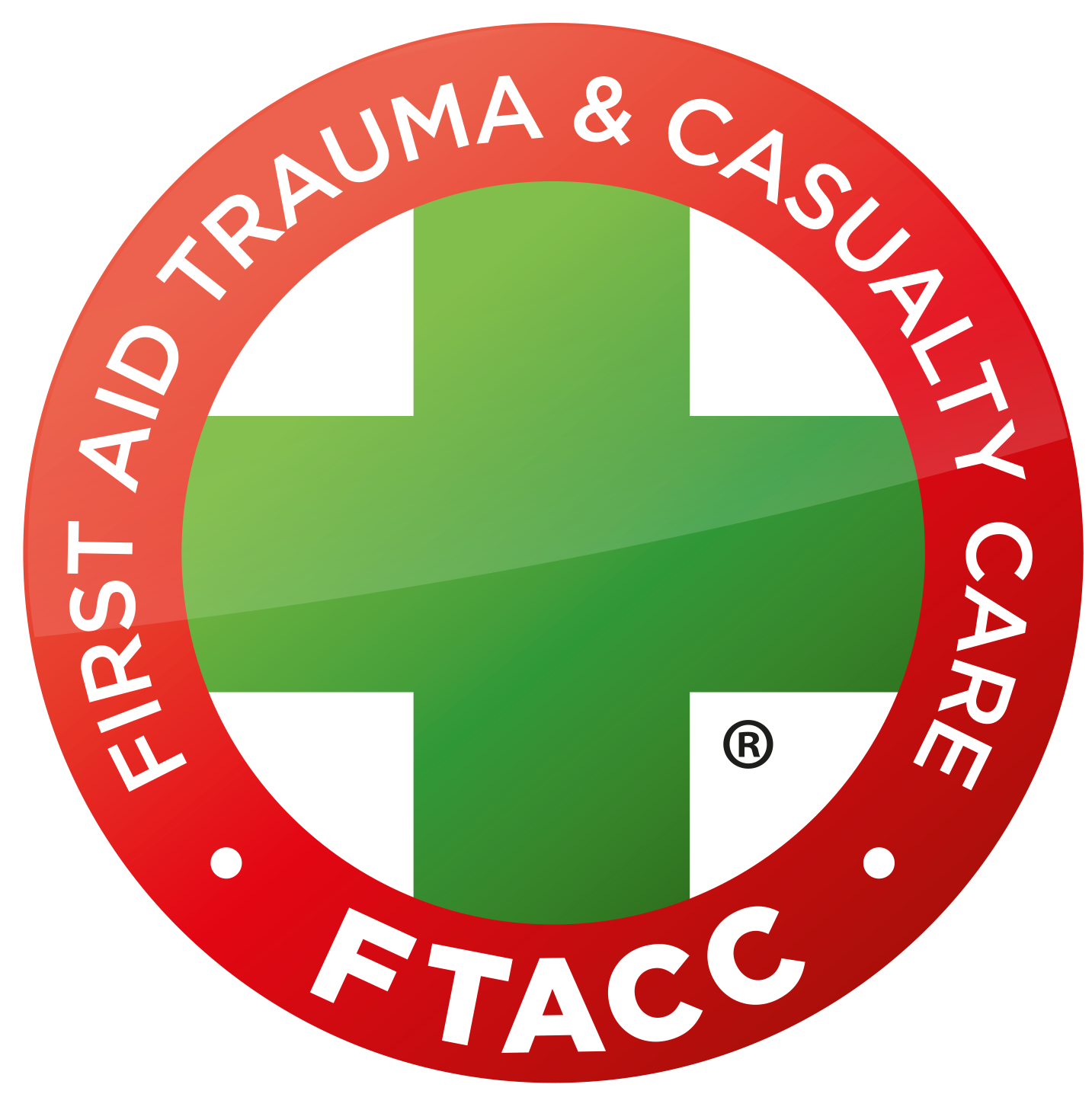 Dates Available
To secure your place on one of our courses we require a 25% deposit which will be taken at the time of booking. Once this is received you will be invoiced for the balance which must be paid at least 10 days before the course date.
We currently have no course dates booked at this time, you can still contact us to enquire when the next date will be or check back here soon.