Medicine in Remote Areas -MIRA
Medicine in Remote Areas - MIRA - is a prehospital care awareness course for those working in remote areas and can be adapted for most learning objectives.
Duration: 5 Days
Cost: £595 Per Person
Location: Muiry Hill Farm
Book Now
Overview
MIRA - MEDICINE IN REMOTE AREAS
Our MIRA awareness course is a highly adaptable course. We can tailor make the content and scenarios to suit your organisational needs. MIRA is designed to enhance learners pre-existing prehospital care knowledge, to enable them to deal with casualties in remote and often challenging environments. The course focuses on stabilisation of the casualty and skills required for prolonged field care until the arrival of the emergency services.
This is a highly respected course in the security industry and often chosen by close protection personnel working in hostile environments. It is also ideal for mountain rescue teams, forestry teams, event personnel, medics and anyone working remotely in challenging environments.
Our rural highly adaptive training facility in Southern Scotland is the perfect place to deliver the MIRA course as we're surrounded by remote and challenging moulage country.
Course Content
The course will cover: Trauma Primary and Secondary Assessment, CABCDE, Advanced Airway Management Skills, Thoracic Trauma Skills, Mass Haemorrhage Control, Lethal Triad, IV/IO Skills and fluid therapy, Advanced Burns Management, Remote RTC Management Skills, Incident Management Skills, Environmental Illnesses, Extremity Trauma, Wound Care Management, Suturing Skills, Remote Antibiotics knowledge, Tropical medicine, Dental Emergencies, Prolonged Field Care Skills, Abdominal/Pelvic Trauma Skills and much more.
Prerequisites
It is advised that learners have some past prehospital care experience before commencing this course, as a minimum we recommend a valid RTACC, First Person on Scene (FPOS) or First Response Emergency Care (FREC) Level 3 certificate to demonstrate competence.
Learners must be 17 years and over to take part in a MIRA course
Book with Soteria Risk Training and receive:
A Soteria Risk Training Certificate Valid for 3 years
Extensive Course Manual
Access to our "Learner Family" trainer group
Help with CPD
Training personnel with Armed Force Medic and Emergency Service background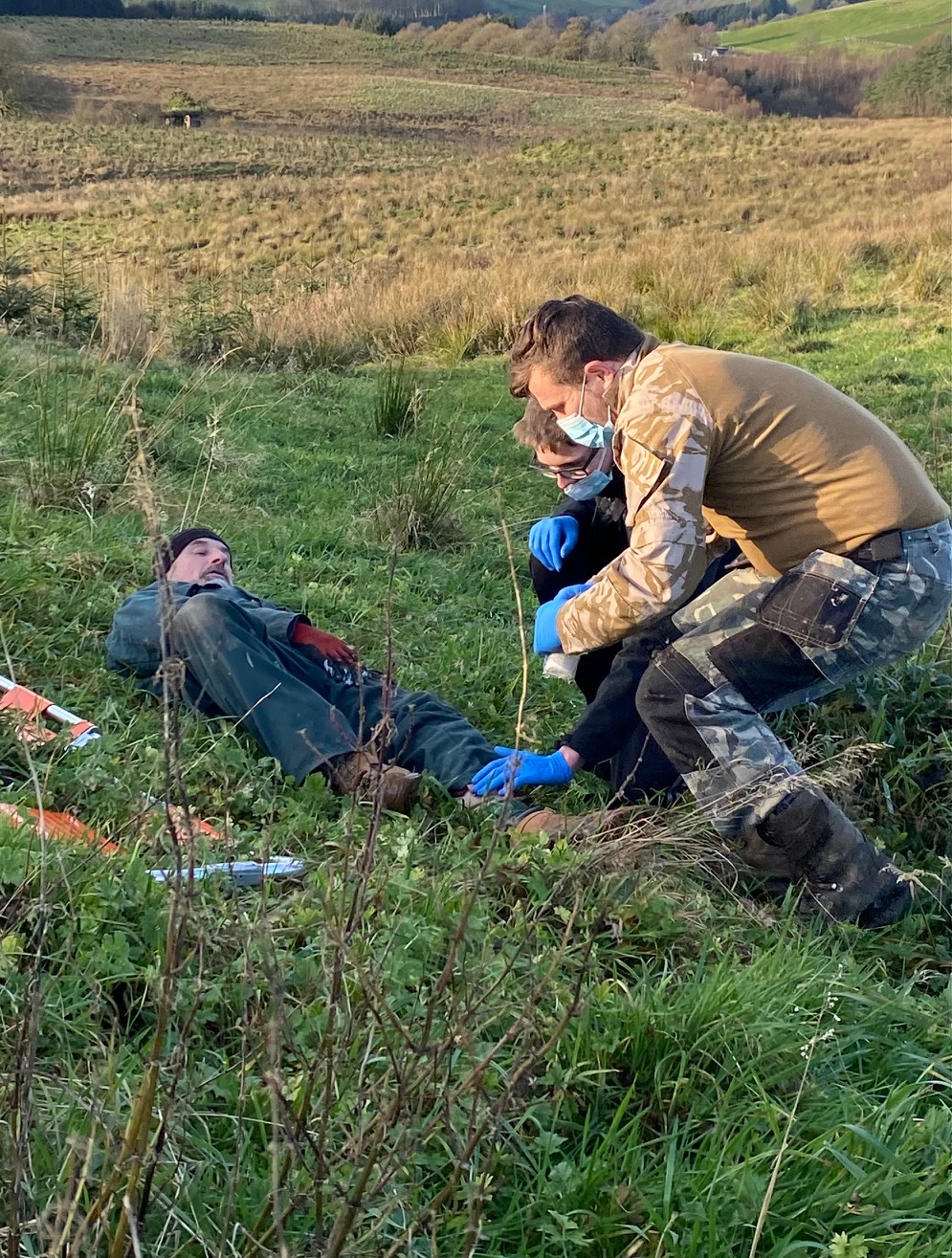 Dates Available
To secure your place on one of our courses we require a 25% deposit which will be taken at the time of booking. Once this is received you will be invoiced for the balance which must be paid at least 10 days before the course date.
We currently have no course dates booked at this time, you can still contact us to enquire when the next date will be or check back here soon.